Upcoming Exhibitions

Applied Power Electronics Conference (APEC) 2019
Location:
Anaheim, California
APEC 2019 continues the long-standing tradition of addressing issues of immediate and long-term interest to the practicing power electronics engineer. Outstanding technical content is provided at one of the lowest registration costs of any IEEE conference. The conference will be held at the Anaheim Convention Center in Anaheim, California.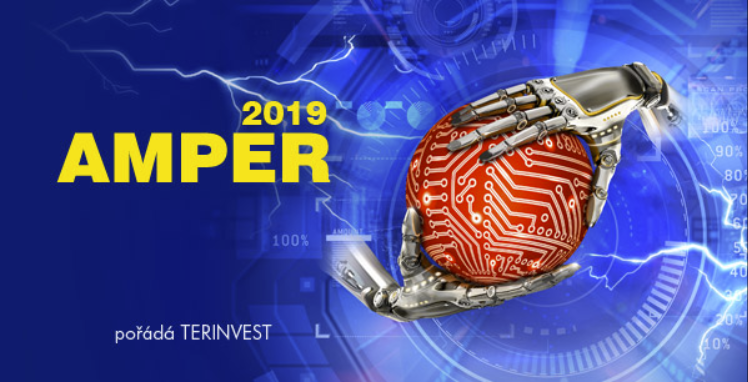 AMPER 2019
Location:
BRNO Exhibition Center, Czech Republic
The AMPER Trade Fair is the most significant professional event in the Central Europe, which is annually held in modern exhibition halls of Brno Exhibition Centre. The trade fair focuses on electrotechnics, energetics, automation, communication, lighting, and security technologies.

PCIM Europe 2018
Location:
Nuremberg, Germany
Dates:
maggio 07-09, 2019
From latest developments of power semiconductors, passive components, products for thermal management, new materials, sensors as well as servo-technology and the wide area of power quality and energy-management. PCIM offers a comprehensive, focused and compact presentation of products all under one roof.

The Battery Show
Dates:
settembre 10-12, 2019
A powerful, end-to-end showcase, The Battery Show is a leading global industry event that covers today's emerging advanced battery technology for the automotive, portable electronics, medical technology, military and telecommunications, and utility and renewable energy support sectors.

ECCE 2019
Dates:
settembre 29, 2019 to ottobre 03, 2019
ECCE is the pivotal international conference and exposition event on electrical and electromechanical energy conversion field. ECCE will feature both industry-driven and application-oriented technical sessions, as expositions. ECCE will bring together practicing engineers, researchers and other professionals for interactive and multidisciplinary discussions on the latest advances in various areas related to energy conversion.